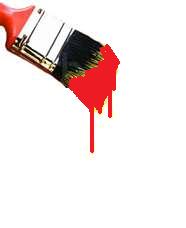 Multi-Family Projects

Five-Star Services, Inc. is an apartment turn specialist.  Whether it's major paint, siding, or door replacement, roof repair, or a complete face-lift, we understand the desire for an aggressive pace, a tidy work appearance, and maximum impact for your improvement dollars.  We know the most important question when making capital expenditures is "Will these dollars return happier tenants and produce higher occupancy and rentals?" The answer when using Five-Star Services, Inc. is "YES!"

For the comfort of your tenants, we...



•

Clearly identify our vehicles and employees


•

Protect the tenant's belongings and vehicles


Five-Star Services, Inc. provides the following

full-service offerings:



•

Interior Painting (monthly turns)


•

Exterior Painting & Staining


•

Carpentry


•

Countertop & Cabinet Resurfacing


•

Power Washing


•

Drywall Repairs


•

Stucco Repairs


•

General Contracting from the slab up
Experienced Professional Painters...

Offering Free Estimates, Workmanship Guarantee, and Fully Insured

Five-Star Services, Inc.

1612 Riviera Drive,

West Columbia, SC 29169

Tel:  803-463-6054

Fax: 803-936-1114